Facilitating
Meaningful
Change
What I do
Facilitation, training and coaching for leaders in start-ups and international corporations
I work with a combination of different formats:
from individual coaching to large group facilitation
minimally invasive interventions to comprehensive transformation processes
face-to-face and virtual
German and English
Why?
For a working world in which people interact in a meaningful and effective way using their diversity as a resource
Katja Schramm
Wiebke has accompanied our diverse leadership team, spread over various continents, safely through conflict situations in a virtual setting and has helped us in strengthening our leadership responsibility. We have learned how we can communicate virtually in a more appreciative way and work together even more effectively. Her facilitation and coaching skills are goal- and people-oriented, whether face-to-face or virtual. I can highly recommend her to any internationally operating organization for the development of leadership competence as well as conflict resolution.
Katja Schramm
Director, Mission Talent
Marcel Weber
Wiebke manages to crystallize the core of a team's challenges clearly, precisely and vividly. By working with her, our team has become clearer in its leadership and decision-making processes.
Marcel Weber
CEO SchwuZ Kulturveranstaltungs GmbH
Johannes Krug
Wiebke Witt combines what is otherwise rarely found connected: smart competence and people-friendly warmth.
Johannes Krug
Superintendent Evangelical Churches Teltow-Zehlendorf
Linda Zettergren
Wiebke designed and led a big leadership training program for us at Leverton. She has deep knowledge in leadership development and put together a program that fit our organization's needs very well. The participant feedback showed that it was a well worth and an important investment. Wiebke impressed me on many levels, but one thing that struck me in particular was her outstanding communication skills. Direct, fast & clear and she easily picks up and understands your needs. I can highly recommend her as a leadership trainer & coach.
Linda Zettergren
HR Specialist, Producer of Make a living Podcast
Dr. Gwen Elprana
I have seen Mrs. Witt on the subject of Strategic Career Planning for Women as an extremely professional trainer, who represents the topic of women and career very credibly and confidently. I find it particularly remarkable how Mrs. Witt combines wit and seriousness in an authentic way. Her open and direct feedback is refreshing and she manages to question behaviour and values in a way that is honest, challenging and at the same time always appreciative.
Dr. Gwen Elprana
Senior HR Consultant Training & Learning tesa SE
Laura Schütte
Wiebke Witt has that certain something that distinguishes her from other colleagues in her industry. Besides a high degree of professionalism, the right spark of deviation from the norm, wit and charisma. She accompanies teams and individuals tailor-made to their needs, especially in an international environment. She makes demands and gives guidance. She creates a wonderful balance between career orientation and joie de vivre for the important things in life, e.g. family orientation. She is a perfect coach for me and can wholeheartedly recommended her! I have successfully created several international team workshops with her.
Laura Schütte
Senior Executive Officer/Prokuristin, Vattenfall GmbH Berlin
Sofie Quidenus-Wahlforss
Wiebke's vibe fits perfectly into our dynamic working environment. At the same time, she encourages us to engage in self-reflection, to really get to know each other and to fill our corporate values with life. Whether leadership training, team coaching or conflict resolution, Wiebke quickly recognizes what we need and helps us to achieve good solutions and realizable results.
Sofie Quidenus-Wahlforss
Managing Director, Qidenus Group GmbH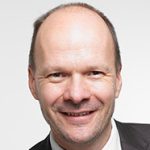 Oliver Renner
Ms. Witt's interventions in coaching and systemic counselling are profound in their analysis and practical in the joint development of alternative solutions. In particular, her empathic approach as well as her multi-method professionalism stand out. The cooperation is fast, reliable and effective.
Oliver Renner
HR Talent, internal consultant for transformation, financial services industry
Damaris Kimosop
As HR professionals, we understand how critical good leadership in any organization. We strive to ensure that all our managers are continuously supported in their development to be better leaders. I got to greatly appreciate the power of a good leader trainer and coach with my experience with Wiebke during her training sessions on Leadership in Kenya ( Learn to Lead module I & II). Her training skills are quite unique. The manner in which she subtly yet firmly conveys key leadership messages to her audience is unforgettable. She easily connects and creates a trustful environment with her audience. These trainings have positively impacted me and I can confidently say I am a better leader. Thank you Wiebke.
Damaris Kimosop
Head Human Resources, Bayer East Africa Ltd.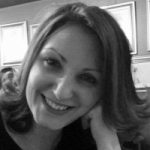 Vessela Krissel
We have invited Wiebke to organise our Leadership training last summer. She is very professional, structured and managed to create a really good program for us. It was very easy and fun to work together. At the end the outcome of the workshop was great.
Network
"If you want to go fast, go alone. If you want to go far, you have to go with others."
(from Africa)
I believe in the power of good networks. Here is a selection of colleagues who do some things just as well as I do and can do a lot even better: